News alerts
News Alert: As of June 2019

All Botswana Companies have to re-register before June 2020.
Operating companies however will need to do this before 31st October 2019 as BURS are also upgrading their system and need the new Company Registration Number as part of the issued TIN number. Companies will not be able to pay VAT/PAYE etc without the new TIN numbers.
News Alert: As of April 2019
Certified copies of documents no longer expire after 3 months. The copies only expire now when the original document expires.
News Alert: (22 June 2016) -Variations for Investors
Variation Applications are now open for Investors.
This is required if an Investor owns and works for more than one business.
News Alert: (22 June 2016) – Fraud Alert
News Alert: (02 February 2016) – Emergency Labour Exemptions
News Alert: (04 January 2016) – Driving from SA to Botswana
"The South African Police Service (SAPS) has implemented new regulations that require drivers of cars with South African-registered plates to carry certified documents proving ownership. This new requirement will be implemented at all South African border posts, according to Vishnu Naidoo, SAPS head: Media Communications. The certified documents should include a certified copy of vehicle registration/vehicle license papers which must be presented at the border posts. This must be accompanied by a letter from the bank giving authorisation to take the vehicle across the border and must indicate dates of travel. Both the bank letter and license papers should be signed by a Commissioner of Oaths. If the driver of the vehicle is not the owner of the vehicle, an affidavit from the police giving authorisation from the financial institution/owner to take the vehicle abroad is required. If the car is rented, the driver must have a letter from the rental company giving permission to take the vehicle out of the country. Regulations do change, and a customs officer advises SA travellers to check with the SA Auto Club on border regulation updates."
News Alert: (09 November 2015) – Botswana Registered Company

CIPA has warned that they will de-register Companies that do not keep their annual returns up to date.
The costs will be passed onto the Directors of the Company.
If a Company is closing, it must be formally "Deregistered"
If a Company is going to be inactive for a period, application can be made for it to remain "dormant"
News Alert: (10 September 2015) – Updated "Minimum Wage"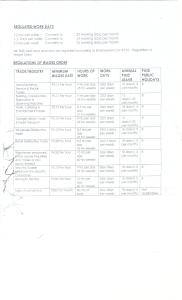 News Alert: (27 February 2015) – Implications of staying out of Botswana for more than 6-month period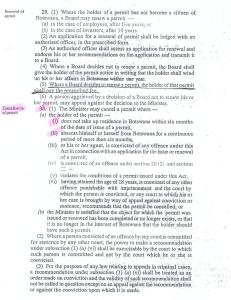 News Alert: (12 February 2015) – Positions Available – Okavango Delta/Maun/Kasane
Looking for suitably qualified and experience applicants for the following positions:
LODGE MANAGEMENT COUPLE
TECHNICAL/MAINTENANCE MANAGER
HEAVY DUTY MECHANIC
JCB DRIVER
News Alert: (19 January 2015) – Positions Available – Okavango Delta/Maun/Kasane
Looking for suitably qualified and experience applicants for the following positions:
ACCOUNTANT
LODGE MANAGEMENT COUPLE
TRUST MANAGER